pencil on 11" x 14" illustration board
I drew this portrait of Elvis Presley on illustration board in 2015. The "King of Rock and Roll" is regarded as one of the most significant cultural icons of the 20th century. And such a handsome man.
It was first shown in-person at the Collingwood Elvis Festival, where I drew caricatures.
I hope they find a way to bring back this festival. It was huge, and so much fun to watch and listen to people impersonating him and singing his tunes.
Everything Elvis!
Did you know they celebrate Elvis Week at Graceland in August?
Check it out, and Graceland too, by clicking here.
Ruminate
Just because…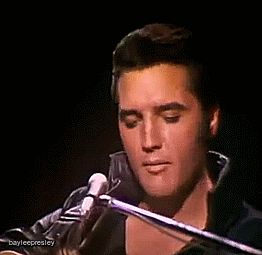 Give the guy some credit…
Elvis gave more than 200 Cadillacs to others during his lifetime. Every Christmas, he gave to more than 50 charities in the Memphis area. The giving continues, in his name. The Elvis Presley Charitable Foundation [EPCF] created the Elvis Presley Endowed Scholarship Fund at the College of Communication & Fine Arts at the University of Memphis to assist students majoring in areas that relate to Elvis' own career: music, film, television, theater, etc. The EPCF also has a long-standing relationship with one of Elvis' favourite charities, Goodwill Homes, a Memphis facility that provides counseling and services for abused children and their families.